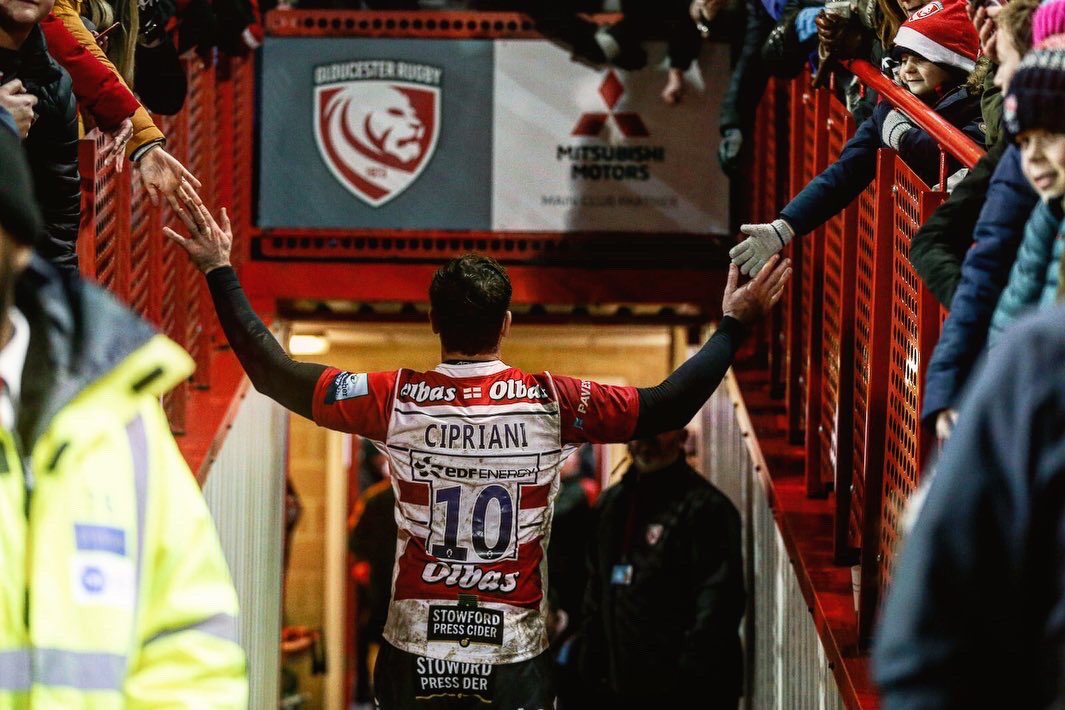 Hall of Famer
Posts: 2559
Location: Gloucester
It was only a couple of days ago he tweeted that he can't wait to get back to Kingsholm. I also recall Franco saying in an interview that he enjoys life in the Cotswolds as he knows that he can go to work and his wife and two young girls will be safe at home. I really hope that this rumour isn't true, but as said above let's wait for facts.
On the board
Posts: 833
Location: Sadly only Oxford now
Hall of Famer
Posts: 3052
Location: Dursley - At the heart of the County
Who said SA rugby players/coaches are "mercenaries" and was soundly scorned on here.
Not gloating or criticising them as they are professional sportsmen - just reiterating the fact !!

Nothing wrong with free speech or having an opinion - as long as it matches mine !!
Hall of Famer
Posts: 2372
Or Lighting blue touch paper and seeing what reaction you get

If the world was a really rational place, it would be men that would ride side saddle
Hall of Famer
Posts: 3423
Tobias - this may be hard to believe, but I understand May didn't have many offers on the table. That's not a reflection on him obviously - but good wingers are aplenty.
Hall of Famer
Posts: 3423
Re Mostert - is anyone really surprised? We all know why he came here.

This move will save the club a bundle and there is a ready-made replacement that is under-utilised at present. Could be a good bit of business all round.
If an exodus is what it takes to balance the books, I am behind it 100%.
TEAMWORK RESPECT ENJOYMENT DISCIPLINE SPORTSMANSHIP
Hero in the making
Posts: 614
London Shed Head wrote:

Beddis wrote:The Rugby Paper front page has a headline of Humphreys in power struggle at Gloucester

I'll post more in the morning when my copy lands

So Fissler is reporting that Humphreys is in a battle with the players and the board over the appointment of the next head coach. He wants an external appointment and prefers Rob Howley whereas the others want to go internal and appoint Teague.

It says that he hanging on to his job by his finger tips.

It also says that whoever takes over will have a depleted squad with up to ten players set to be told they are surplus to requirements.

Also states that JA is set to poach Ruan and Mostert and that Dreyer is set to return to the Lions.
In all this if true wonder who MSq is backing he has most to lose/gain. Look forward (??!! perhaps not the right word) to developments.
Vice-Captain
Posts: 446
Location: Kingsholm
Steckers, are you saying GG is ready made replacement?
I am a fan of GG but I don't think he is anywhere near to the class of Mostert.
I am beginning to get very concerned with these developments, the loss of JA and the diruption this causes was bad enough but if we then lose RA, FM and Dreyer as well as possibly 7 others, we are in big trouble.
On the board
Posts: 833
Location: Sadly only Oxford now
I m am sure that thre is a lot going on behind the scenes at ours and other clubs but other clubs seem to be making some signings but with the JA thing and the thing with DH just cannot help us one little bit, I expect all Saffers to go bar GG - if he can get back
---