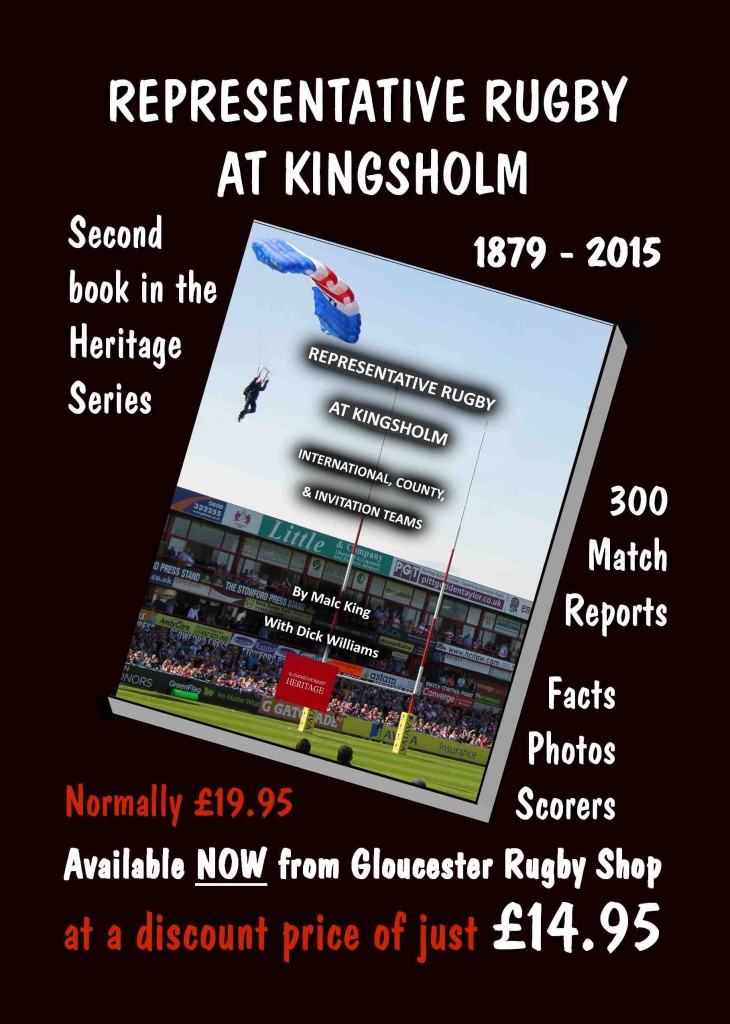 Hopefully, this text should be smaller and less prominent than the words above it...
Posts: 302
Site Admin
Thanks so much, shedwebadmin, for posting our advert. Gloucester Rugby Heritage volunteers spent a large part of the day today unpacking and checking the consignment of books that had been delivered by our publisher, and then dividing the boxes between the club shops at Kingsholm and The Quays. The shops' manager tells us that they are prepared to post copies at a small extra charge (please check with them).

An enormous amount of work has gone into this second volume of the history, and we're pleased the result. We wish all our readers a good Christmas, and happy reading!
Posts: 139
Senior squad member
Looking forward to the read harrydyke !.

Well done for everyone involved in the publication. Hope it's a sell out !
Posts: 3445
Hall of Famer
Got mine to-day. A Xmas pressie the wife bought & doesn't know she did .

Posts: 3730 Location: Gloucester
Moderator
+1 ( and no doubt like many others too).
'He sent his men all over England' - William I Gloucester 1086
Posts: 2427 Location: Moonraker Capital
Hall of Famer
The book has safely arrived in Lancaster and I am enjoying reading through it before wrapping it up again for my dad for Christmas.

Really good book with excellent detail and brilliant service from the shop too to get it to me.
Posts: 149
Senior squad member
---
Who is online
Users browsing this forum: Bing [Bot], Google [Bot], Ken Burney and 2 guests