Ok we are now half way through the season in terms of dates/ fixtures etc.
So who is leading the stats etc. ? Below are two charts with our stats for the Pre/ Europe ( but not the bicbiro thing. ) I have only included players in the main full squad.
The figures are all for a full 80 minute game
( i.e the actual totals divided by number of mins played and then multiplied by 80)
Clearly these only paint part fo the picture but Morgan and others do stand out !!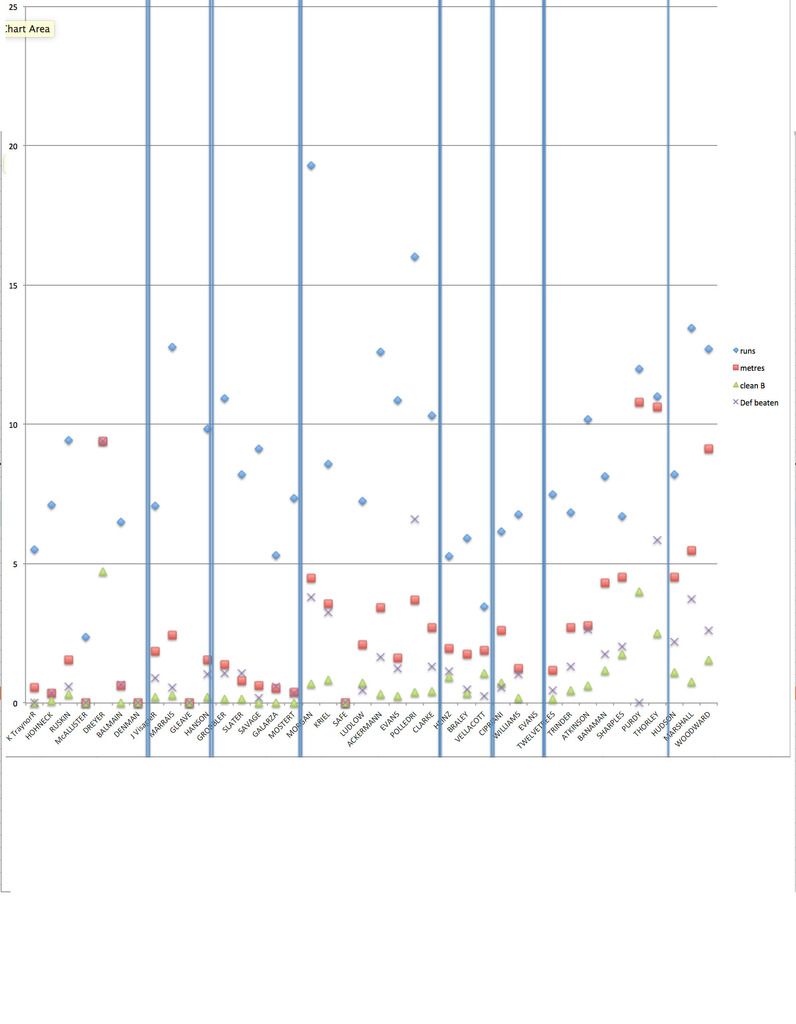 Metres run are a factor of 10 down so they fit on the chart. for 5 m's it is actually 50 m.
For Tackle ratio a score of 10 is 100% completion , 7 is 70% completion) Oh and Mostert is on 15 tackles per game ( sorry it is not showing up??)
Posts: 3937 Location: In the sticks
Moderator
Who is online
Users browsing this forum: Baidu [Spider], Bing [Bot], Glawsinwuss, mjh65 and 17 guests