Apologies to anyone that has been trying to use the dashboards I had put together with this season's match stats, I hadn't updated them in a few months UNTIL NOW! Ha.
Essentially changing jobs in that time was the main cause, along with being frustrated with Baths form (funny how you don't want to look at stats after a loss!).
Anyway the dashboards have been updated now with the last 6 rounds of matches.
Go take a look and discover for yourself who is performing in what metrics, individually and collectively.
https://public.tableau.com/profile/spar ... EASONSTATS
Cheers
Sam
Posts: 13
Academy prospect
The INTERACTIVE dashboards below.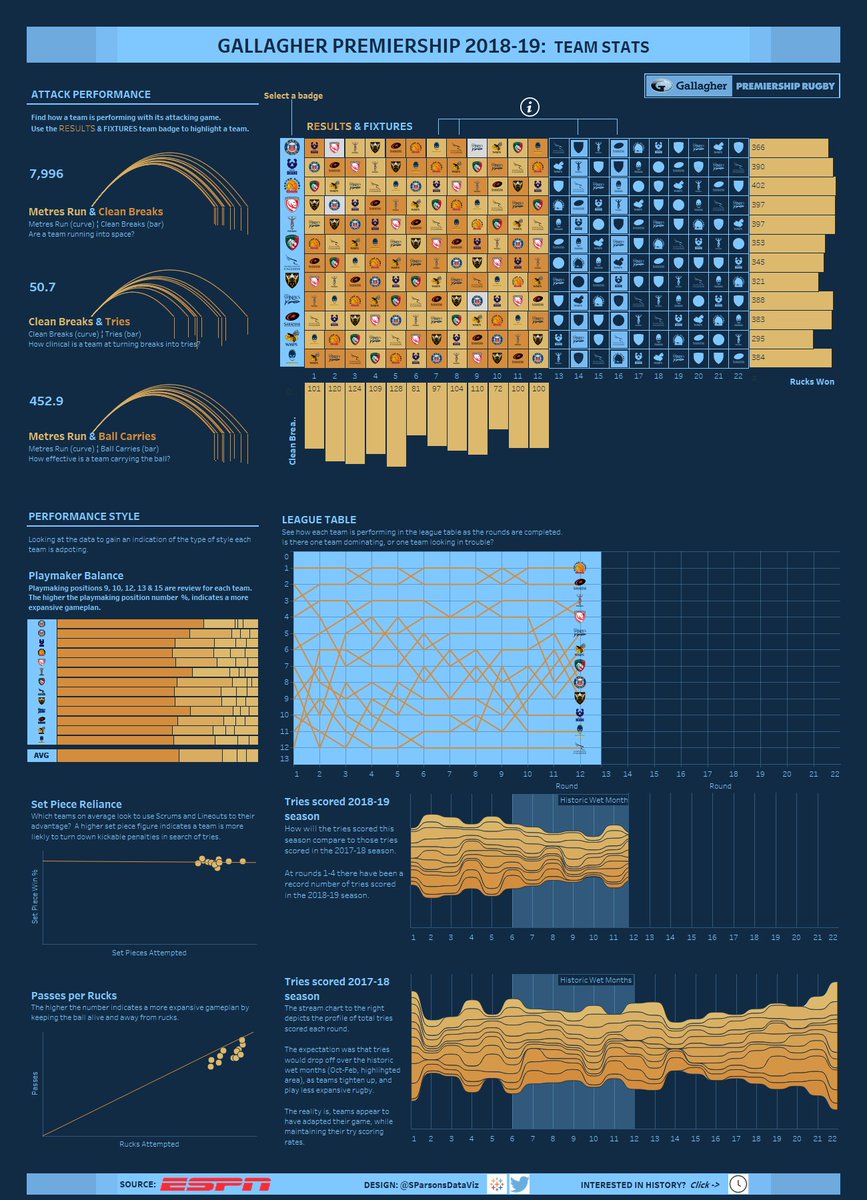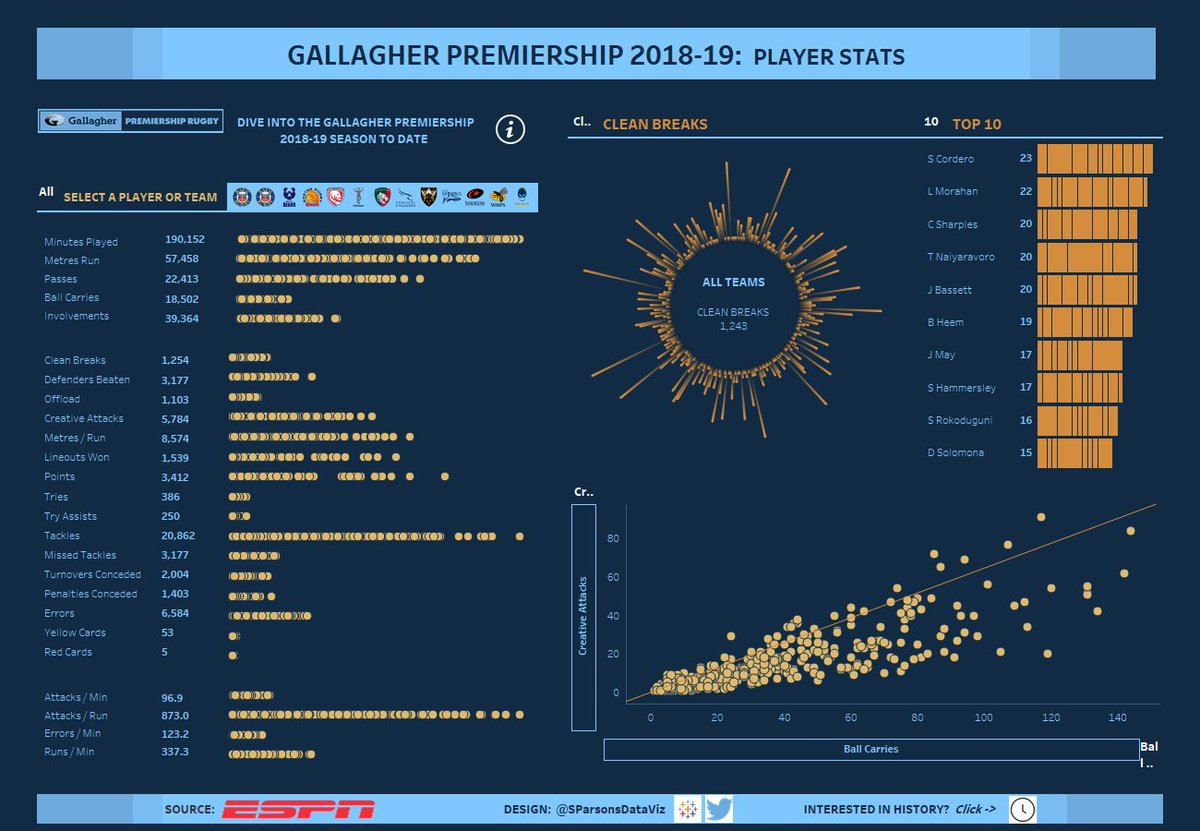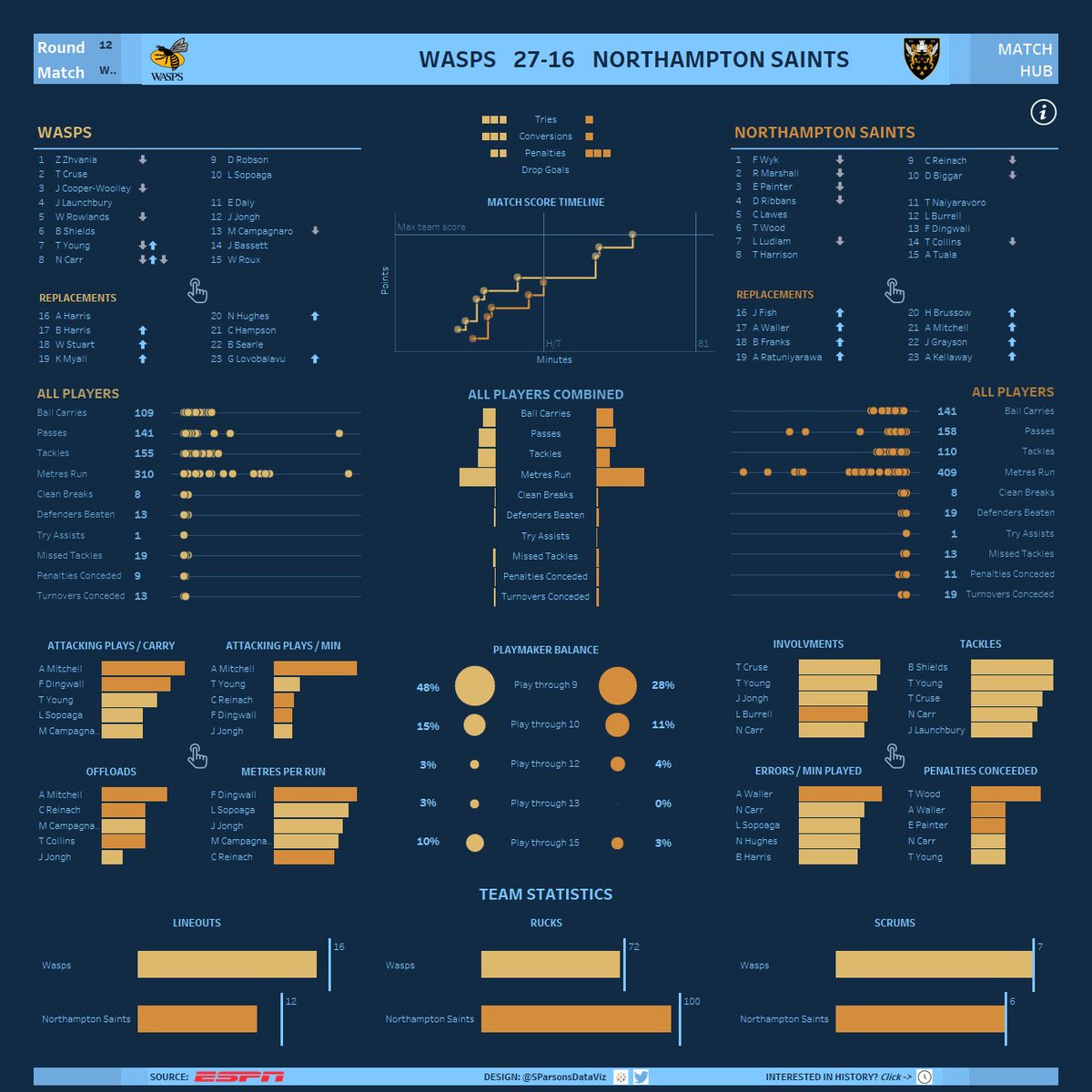 Posts: 13
Academy prospect
Thanks Sam! Don't worry about relegation, if Bath's decline continues into next season, there will undoubtedly be a rule change and you will not have to go down! Is there any progress in establishing a permanent home and facilities appropriate to the Premiership yet?

Last edited by
shedwebber
on 10 Jan 2019 23:01 pm, edited 1 time in total.
Éire go Brách!
Posts:
640
Hero in the making
In Bruce we trust!

He'll sort it out if that happens. Or ask for a match to be replayed!!
Posts: 13
Academy prospect
Sam this is fascinating and absolutely great. But I can't drag myself away!!
Posts: 214
Vice-Captain
Thanks! Glad you like it. It seems to have gone down well universally.

I've been asked to create a version of this for the Six Nations - which I'll definitely look into.
Posts: 13
Academy prospect
I appreciate the work that must go into this. Any chance of adding the Euro games in as then you get a better picture of how players perform over a season. ( the bic biro doesn't matter).
Posts: 3937 Location: In the sticks
Moderator
Thanks Sam, really like the dashboard, top job!!
Posts: 20
Turns out for the A team
---
Who is online
Users browsing this forum: Bing [Bot] and 9 guests